MudRunner 2 – the authentic, intense off-road driving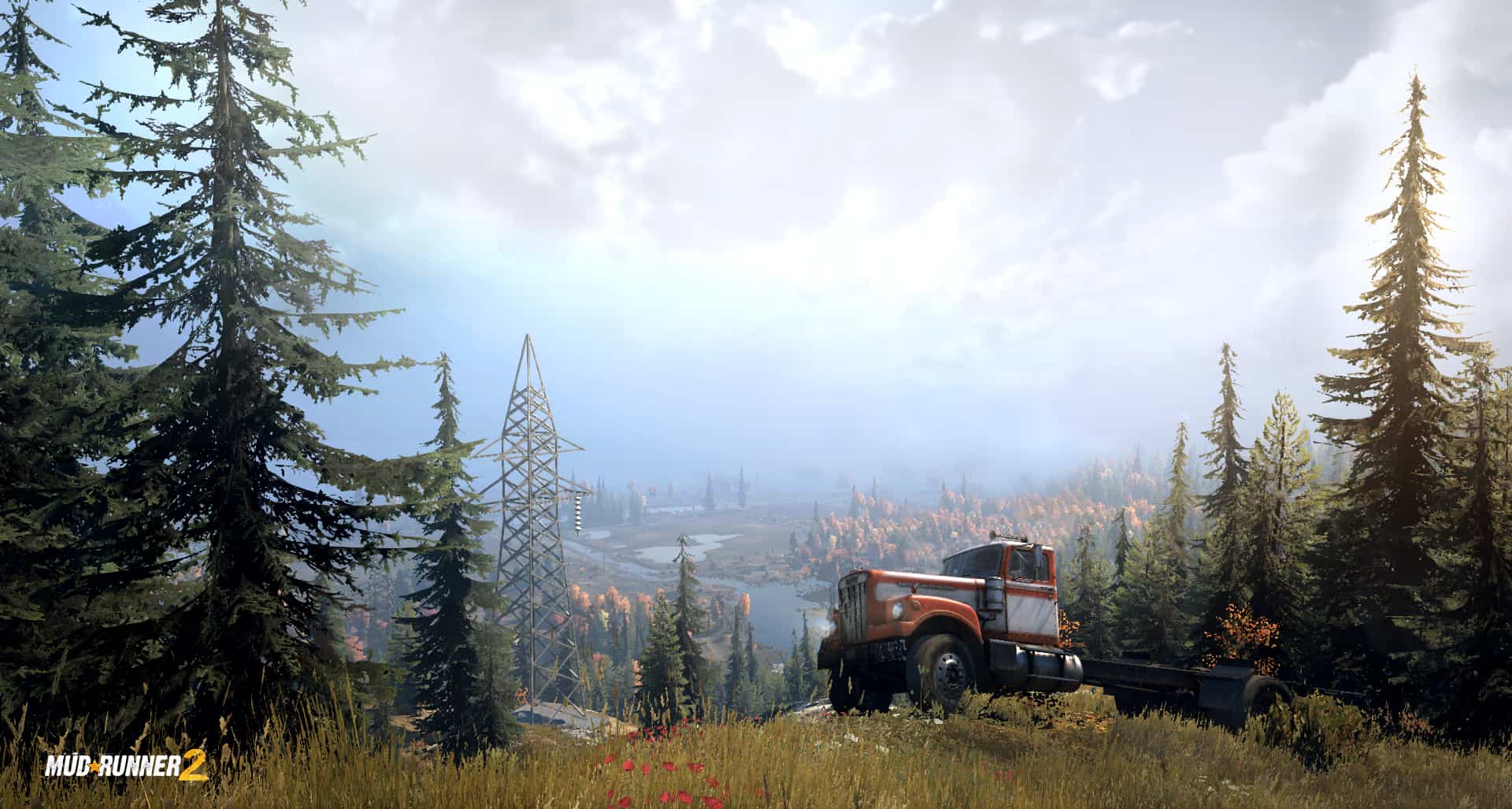 MudRunner 2 – the authentic, intense off-road driving
Impressions from early glimpses at MudRunner 2: looks like a filth-fuelled sequel will seriously put gamers' off-road skills to the test.
Focus Home Interactive has prepared quite a few exciting, imaginative games to be released in 2019, many of these upcoming games differ significantly from te usual, we dare say, less hair-raising games typically offered by the industry's major publishers.
MudRunner 2 represents the out-of-the-box, ambitious approach to game creation that is reflected in its unconventional splicing of genres. With this type of game it wouldn't be easy tp give elevator pitch if you tried – this a driving simulation focused only on making it through on a rough terrain, there is no racing involved at all!
The original game in the series, Spintires, introduced in 2014, rapidly gained popularity among enthusiastic players who couldn't wait to delve right into the action. As it was such a hit, the crowd-funded PC game was later rebranded MudRunner and released on a number of platforms, and Saber Interactive was in charge of the game's development.
With MudRunner 2, the crew are set out to remove a few remaining rougher edges and little quirks at the same time delivering an upgraded version of our beloved game that will be significantly larger in scope and more ambitious too.
We did not have a chance to try the game ourselves as it is still in the early stage of development, however, we were lucky enough to be able to have a behind-the-scenes look at what MudRunner 2 is going to look and feel like.
At first glance you may think that not much has changed. This makes sense – despite experimenting with a number of new ideas and features, the MudRunner creators' team want to retain the game's essence that has made the game such a hit in the first place – the authentic, intense off-road driving.
You'll get to be behind the wheel of jeeps, trucks, and some other pretty serious heavy-duty vehicles as you venture towards the sequel's four intimidating frontiers. You are going to find dense forests, muddy plains, and gurgling rivers while trying to navigate between checkpoints, and doing your best to deliver one precious cargo after another.
The game's developers have come up with a much larger maps with more intricate details for drivers to explore. MudRunner 2 is 25 times the size of the original game when it comes to landmass.
Fort someone with little experience, each map will look like an unattractive, barren wasteland but those who know what MudRunner is about will spot every slight gradient and puddle, and plan a route with special care, noting the various terrain types they'll be later trying to navigate.
Because you will be playing a driving Simulator, despite the fact that we commonly associate the label with Gran Turismo, Forza Motorsports, and Project Cars, in MudRunner 2 you will be far from comfortable enjoying stitch-perfect upholstery of the virtual versions of fancy cars.
Instead, a great deal of importance will be given to the driving physics and the ways different types of terrain respond when being churned up by a line of heavy lorries persistently making their way across the wild lands.
Even though the developers didn't want to go into detail, they assured us that MudRunner 2 will have an even more authentic feeling than its predecessor, we could even take a quick look at the Alaskan map and its intimidating expanses of snow-covered terrain.
Over the course of the game, the gameplay will change from long tranquil periods to those intense, hair-raising moments when you suddenly find yourself facing the harsh environment, at risk of losing your precious cargo or even the vehicles themselves.
MudRunner 2 search for possibilities to expand the number of tools that players can have at their disposal in order to survive through these nail-biting scenarios. Saber Interactive says more winch options are on the way and even new recovery options when the only thing you can do is to abandon a hopelessly stuck vehicle.
Just like in the original, there is something to give you extra motivation to keep you driving forward. By completing jobs you will get the cash needed to buy more vehicles or upgrades and add-ons. The sequel comes with a number of new purchasing options that we not there before with an enhanced customization system.
Saber Interactive realizes that MudRunner 2 may be a new player's first experience with the Spintires franchise. The original game was already a handful of a challenge – after a short and quick tutorial, the stabilisers came off without a lot of an explanation of what you had to do to be able to keep going.
MudRunner 2 is looking to solve this, making the on boarding experience more novice-friendly. It will be accomplished by providing a companion who will keep guiding you after those first tentative steps till you're finally comfortable with the the way the sequel feels and flows.
It's an remarkably niche series, even though MudRunner has successfully found an audience and will probably be able to expand on its earlier successe thanks to the sequel's new features and upgrades.
The developer did not hint on a possible MudRunner 2 launch date though they did confirm that a simultaneous launch across PC, PlayStation 4, and Xbox One is planned.
---